Buy 2 or more rods get
FREE Shipping.
Use Code "Free2ship"
High Quality Materials
100% USA Made
Safe and Secure Checkout
ABOUT US
Alpha Angler started in 2011 in Washington
Welcome to Alpha Angler, the USA manufacturer specializing in custom-made bass fishing rods designed and engineered to outperform anything on the market. Our unconventional approach sets us apart, as we focus on performance over exotic materials and expensive finishes. All of our employees' fish, and all of our designers are professional anglers, who make their living with a fishing rod in their hands.
As a direct-to-consumer brand, we prioritize constant communication with the anglers who rely on our products. By bypassing traditional retail channels, we can offer lower prices and maintain the freedom to use the best components and blanks, regardless of cost or source. Our passion for fishing drives our mission to deliver exceptional products, evident in our Pro-Staffers, product line, and awesome customers.
Thank you for joining us on this exciting journey with Alpha Angler.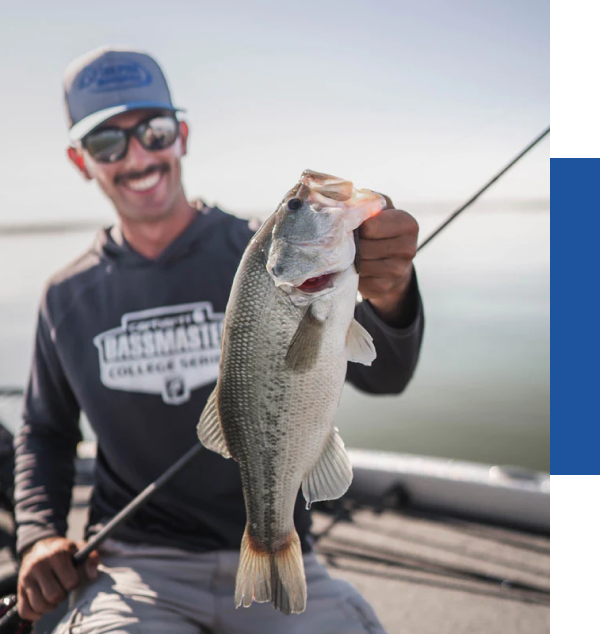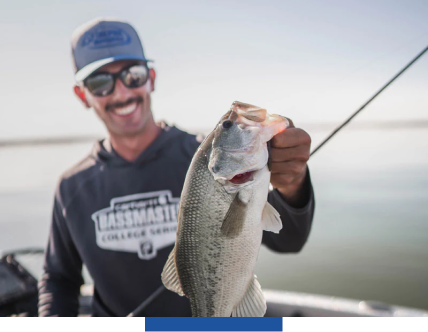 BEST SELLERS
Our anglers highlight their favorite Casting and Spinning Rods
ALL PRODUCTS
ALPHA ANGLER PROS
WHY OUR RODS?
5 Simple Reasons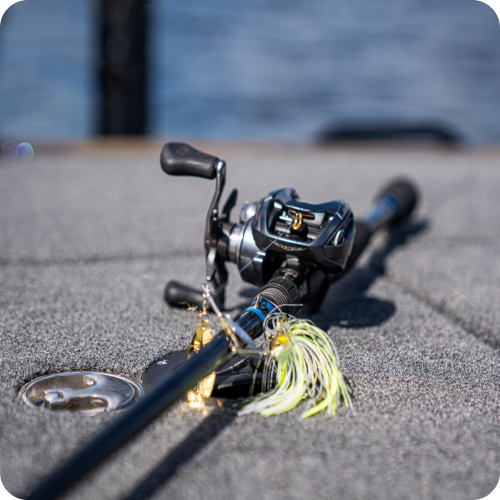 DESIGNED BY PROS
It's a simple model. Find the anglers who make a living on the water, and inject all their knowledge and experience into your designs. President, Jake Boomer, a engineer and a competitive angler has a moto: "If you want to solve a problem, find the guy who has the most to gain from the solution." If the rod isn't comfortable, they'll tell you… if it doesn't cast well, they'll tell you… if they lose a fish, they'll YELL at you!! Simply put, the best rods will come from the Pros who make a living with them.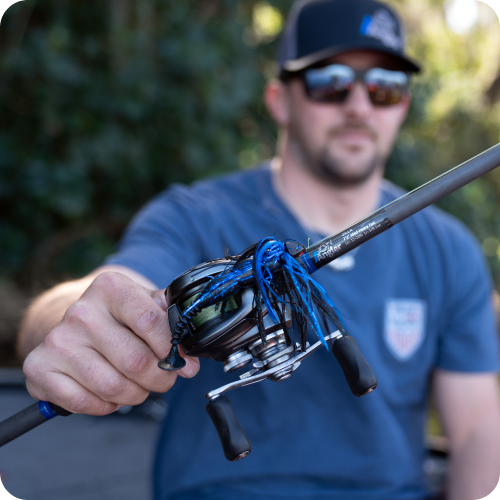 NO MIDDLEMAN
Alpha Angler is a "Direct to Consumer" brand. We sell at wholesale prices directly to you, the angler. It's not that we don't like retail, we just prefer direct communication with the anglers who rely on our products. By bypassing traditional retail channels, we can offer lower prices and maintain the freedom to use the best components and blanks, regardless of cost or source. Our designs are a direct result of customer's feedback and experiences. This also keeps our designs ahead of changes in baits techniques and new technologies. We truly believe the "direct-to-consumer" model is the only way to build high end, USA made, performance products, and sell them at affordable prices.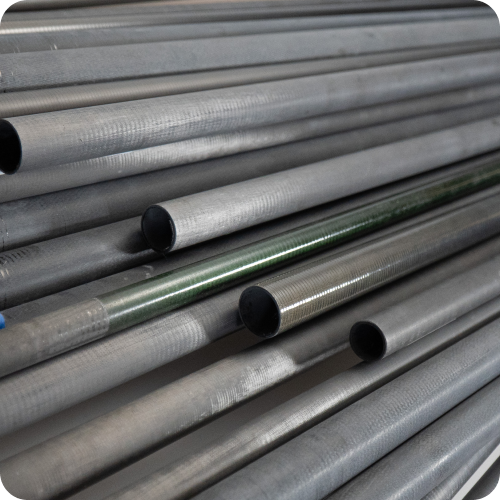 THE BLANKS
Alpha has partnered with multiple blank manufactures from all over the globe. While the majority of graphite and composite blanks are built here in Washington State, we're not afraid to work with any company that will solve our problem. If the best rod blank for throwing a crankbait comes from Japan, we'll build on it. Our design guidelines are simple: perfect action, taper and balance for each technique, followed closely by durability and cost. Because of our business model, we can partner with exceptional blank manufactures to build whatever our customers need. We've tested thousands of blanks in search of the perfect rod, and we have no plans to stop!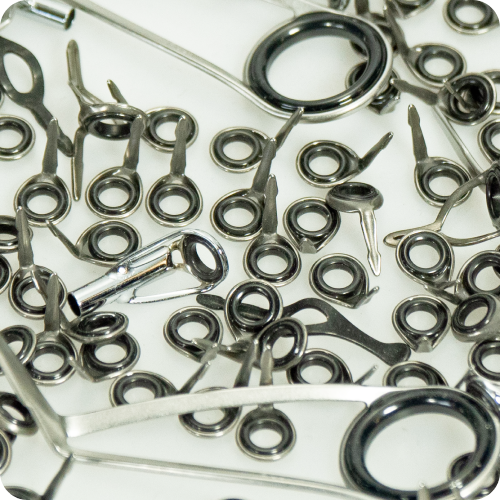 COMPONENTS
Non-Traditional is how we describe our constant search for the best components. Super techy, exotic materials may sound good in marketing articles, but unfortunately they tend to add more cost than performance. Alpha designs will always choose components with focus on performance, durability, and catching more fish.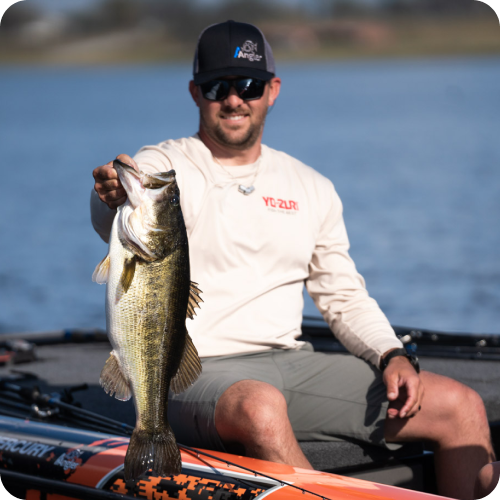 CATCH MORE FISH
Ever wonder how important fishing landing percentage is? Ever wonder if rod design increases your ability to land fish? At Alpha, we do. The hardest part is proving this feature is built in. It's easy to show how accurate or sensitive a fishing rod is, but fish landing percentage takes time. It takes proof… like 2 Bassmaster Elite AOY trophies. Our designs revolve around the actions and characteristics that put fish in the boat. The biggest realization was that industry standard concepts don't always equal success. The best way measure success is with trophies!!!
WHAT OUR FANS SAY!
Over 4500+ happy customers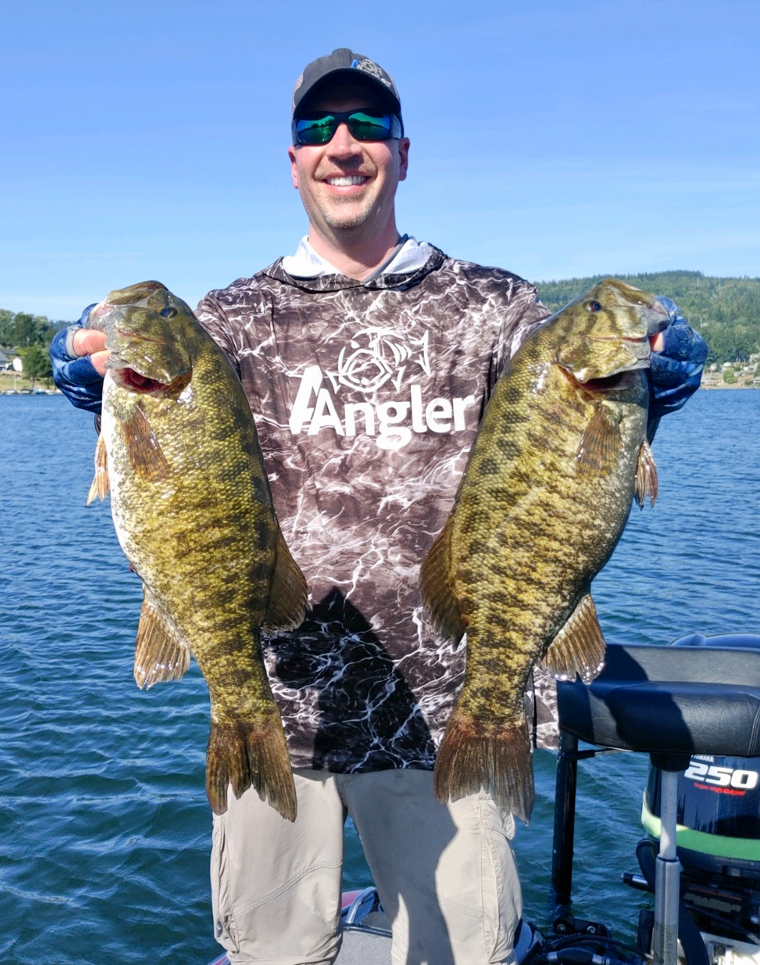 Rice M.
I've fished for over 35 years. These are the best rods I've ever used. I'm buy all new rods changing to Alpha Angler. Extremely light and very well made.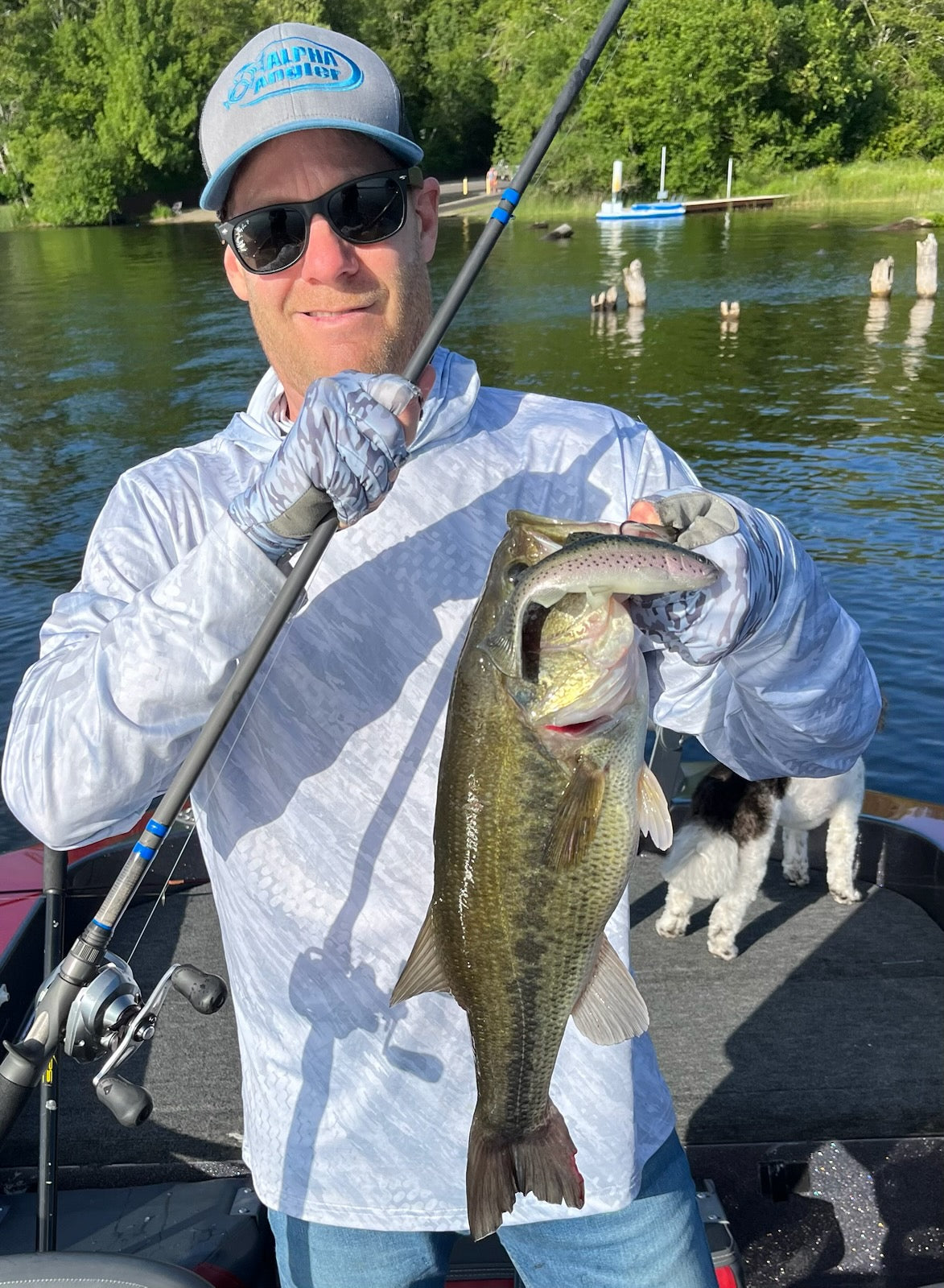 Martin P.
I spent 8 hours on the water yesterday and I just kept coming back to this rod. My next purchase will definitely be another Alpha Angler rod.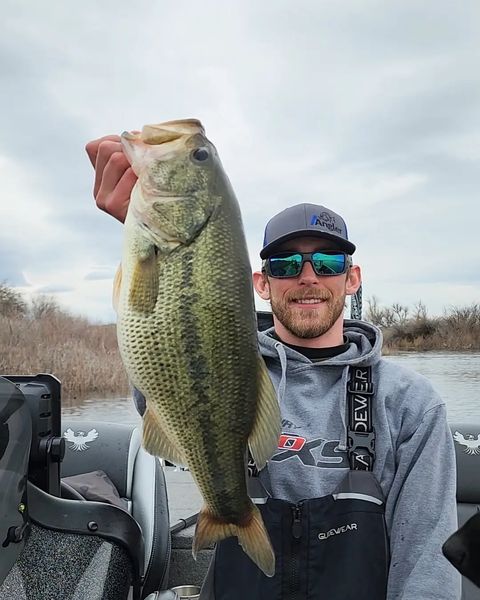 Troy H.
This is by far my new favorite. Love the weight, action, and feel. Ordering a Zilla today. Thank you for the solid product I will enjoy for a long time.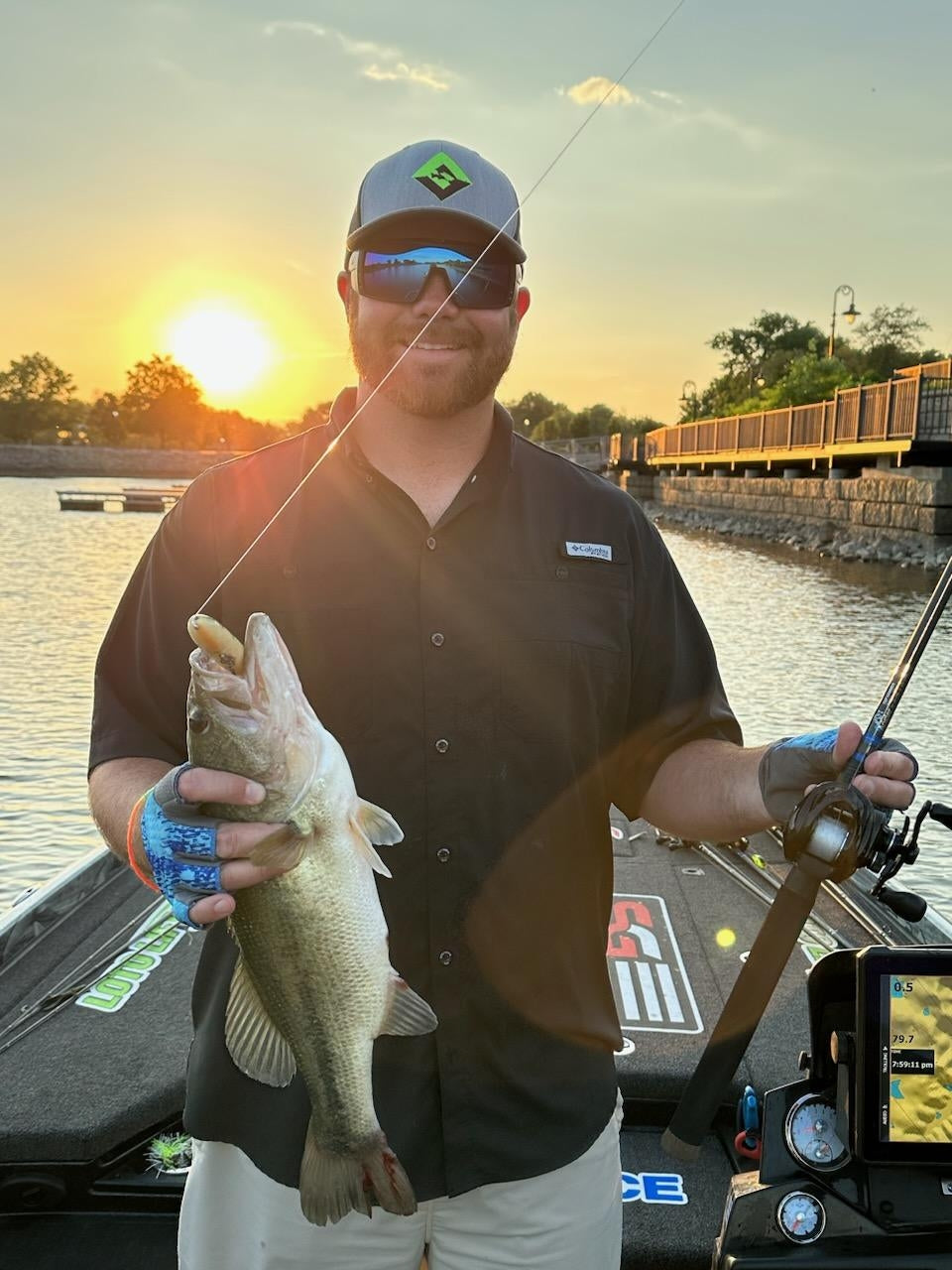 Craig B.
Super lightweight and incredibly sensitive. I could really feel everything that was going on at the end of my line, even in 60' of water. When pulling in fish, that sensitivity really transforms into a seamless backbone that gives great fighting strength without compromise. Overall excellent rod, but considering the cost, it is that much more impressive. Can't wait to try the other Alpha Angler models!
ROD OF THE MONTH
The Zilla platform originated 9 years ago in an attempt to build the best FROG rod, but it's versatility quickly became apparent as a Texas rig rod as well. Built on a medium heavy, fast action Toray graphite blank, the Zilla has the all the best characteristics: excellent sensitivity, accurate casting, fishing landing taper, and light weight. Although we don't focus on overall weight in the design of our rods, the Zilla is exceptionally balanced and light weight.
95 Star Reviews
Zilla